Regular price
Sale price
$16.00 USD
Unit price
per
Sale
Sold Out
ARK's Bear Bottle Kit is a fun and friendly way to make drinking easier for beginners and/or children with oral motor difficulties. It's also an excellent way to transition babies straight from bottles to straw drinking - skipping sippy cups altogether! Many speech therapists believe that sippy cups can promote improper tongue positioning and an immature swallowing pattern, while straw drinking can help strengthen the mouth muscles and encourage tongue retraction, cheek tension, lip closure, and proper oral positioning. 
The Bear Bottle, aka the "honey bear straw cup," features a unique valve that controls the direction of fluid - liquid flows up into the straw, but does not flow back down. Simply squeeze the bear's belly until fluid reaches the top of the straw and release. Fluid will stay at the top of the straw, thereby decreasing the effort required to drink. The honey bear bottle with straw is recommended for individuals who tend to aspirate or have a weak suck with difficulties generating and maintaining suction.
ARK's Bear Bottle Kit for Straw Drinking includes:
- 1 easy-to-squeeze Bear Bottle with a snap-close cap
- 1 Select-Flow Valve
- 2 eight-inch long tubing straws
- 1 yellow Lip Blok® (3/4")
- Instructions on how to teach straw drinking.  The tubing straw is a reusable, chewable, durable alternative to traditional straws, and the Lip Blok prevents kids from biting on the straw or putting it too far into their mouths. 
Made in the USA
Made out of non-toxic, food grade materials
Dishwasher-safe
Holds 8 ounces of fluid
Bottle measures approximately 2 x 2.5 x 6"
Colors may vary
Not recommended for carbonated beverages
Recommended for thin liquids (water, milk, juice without pulp, etc).  
If you're using thickened liquids, in general for most thickener brands: "nectar" consistency works fine.  If you trim the tapered end of the valve to open up the flow, "honey" will work but will be harder to suck through the straw.  "Pudding" does not work, as it's too thick to drink through even a regular straw without a valve.  
Compatible with most standard .25" diameter straws should you need more down the road.  
Lid colors may vary.
Share
View full details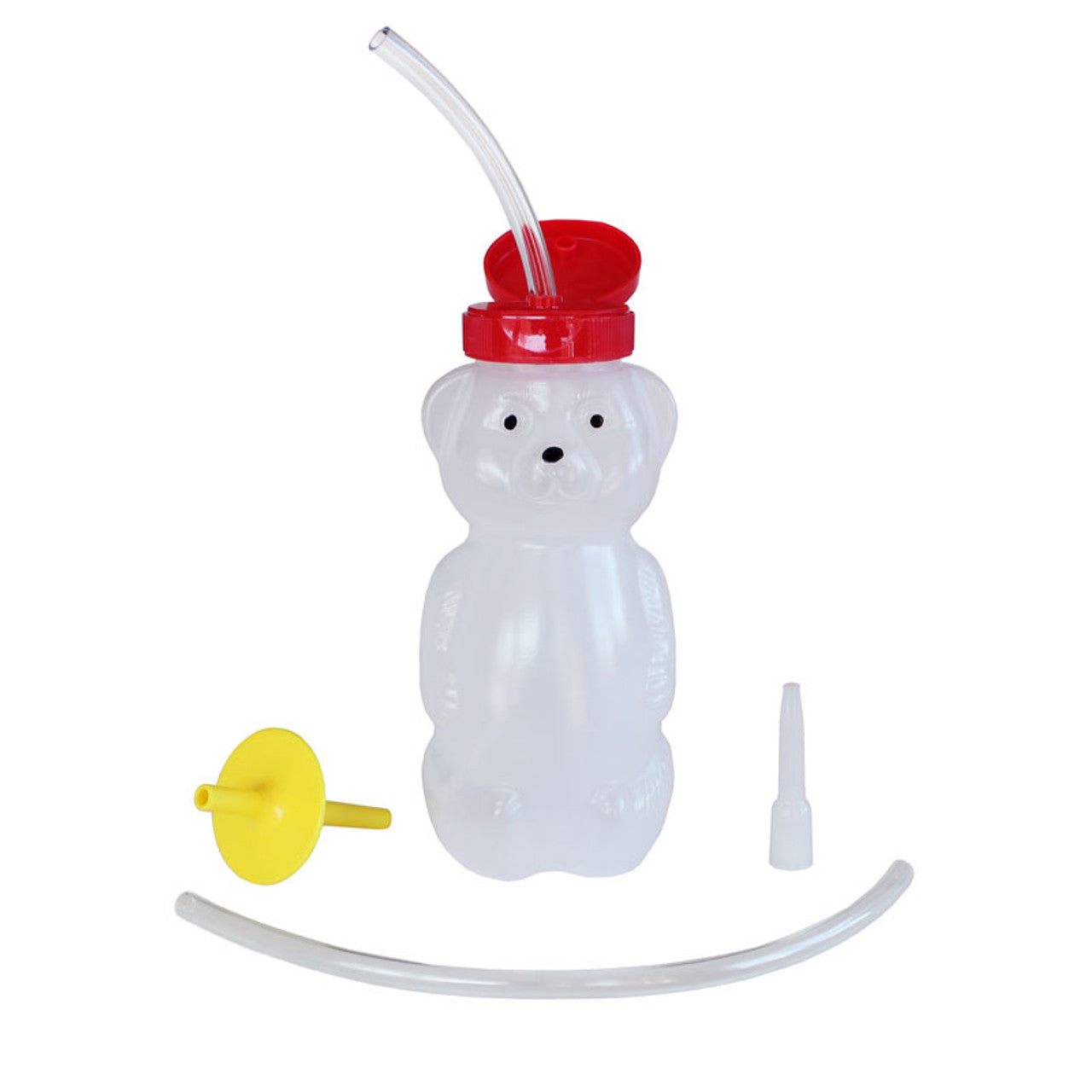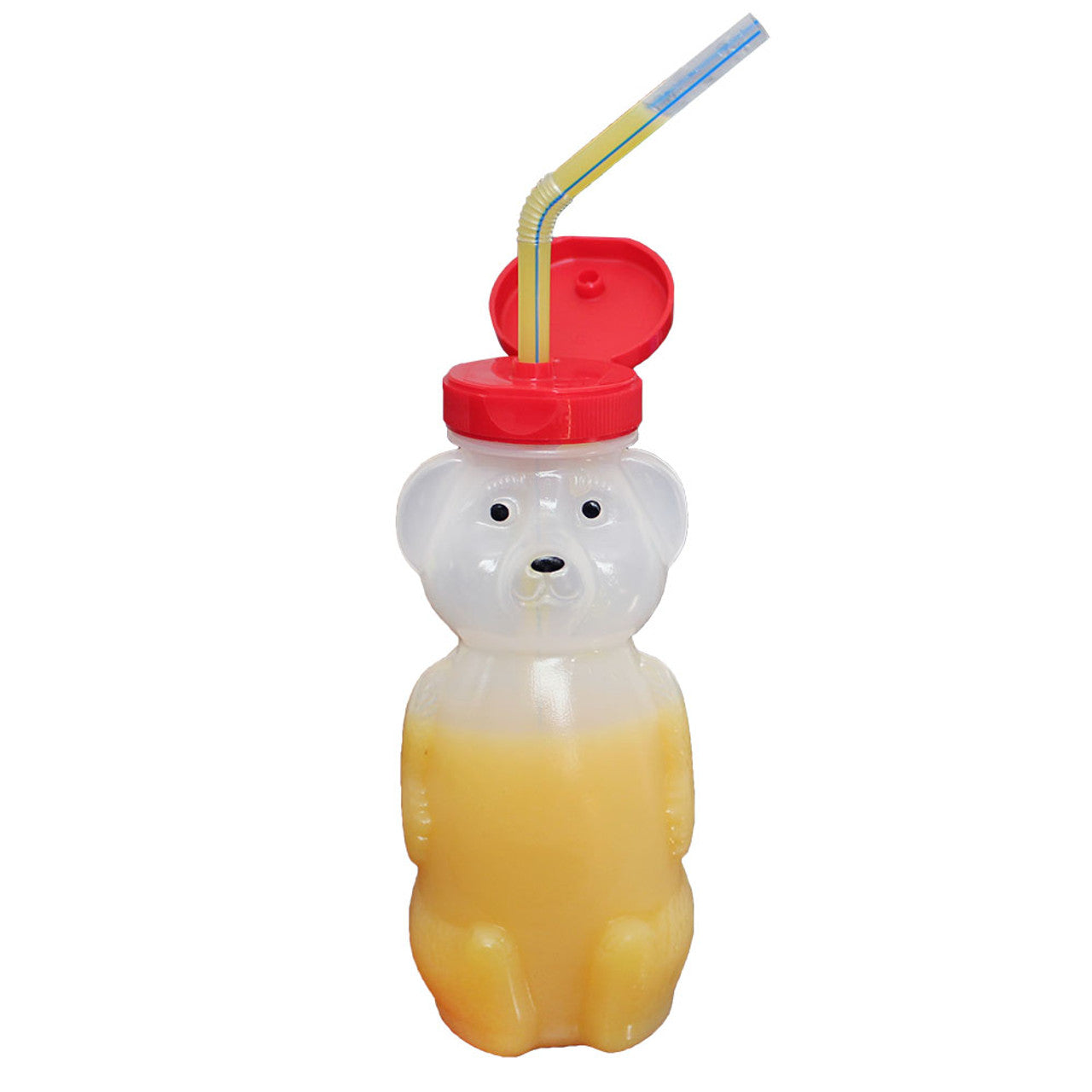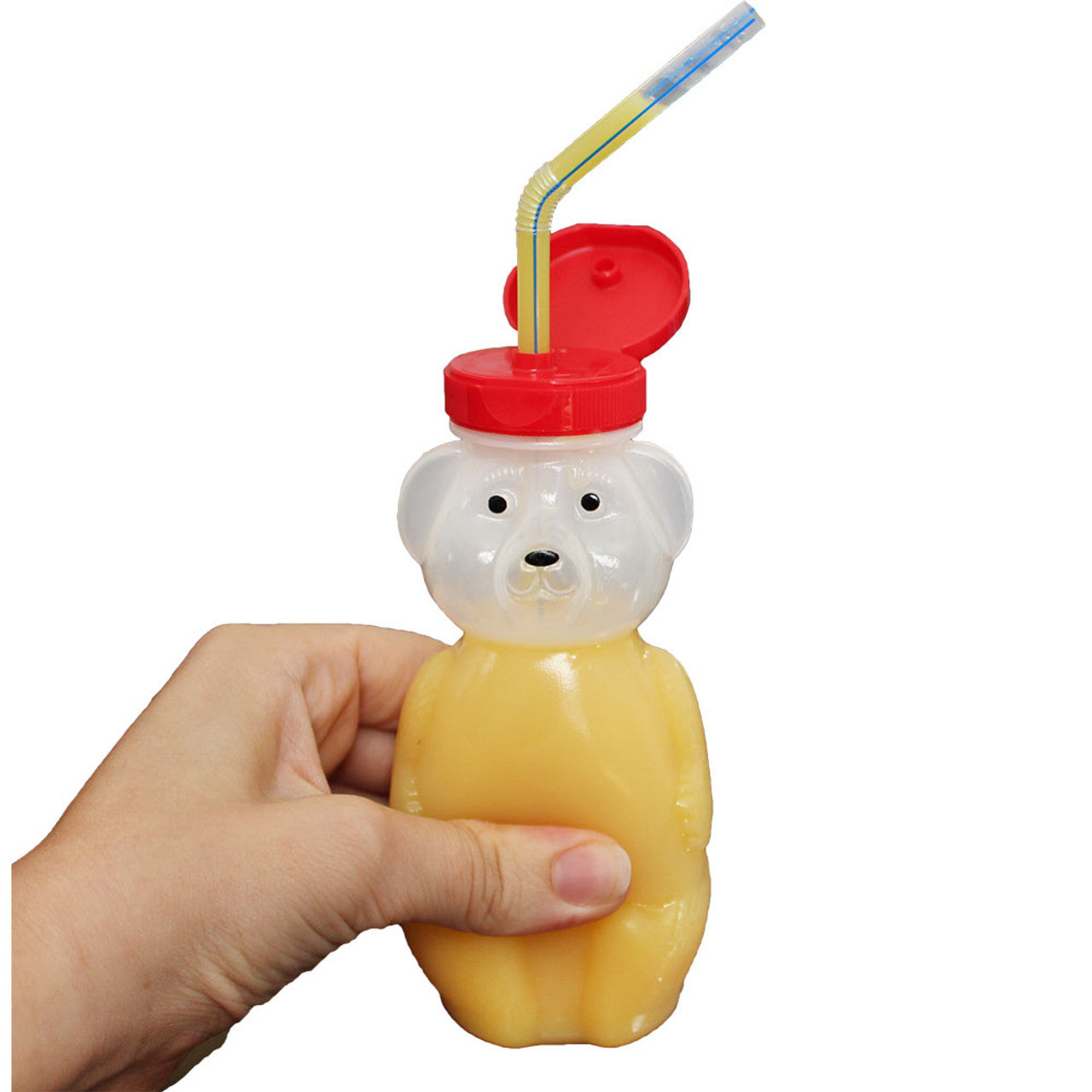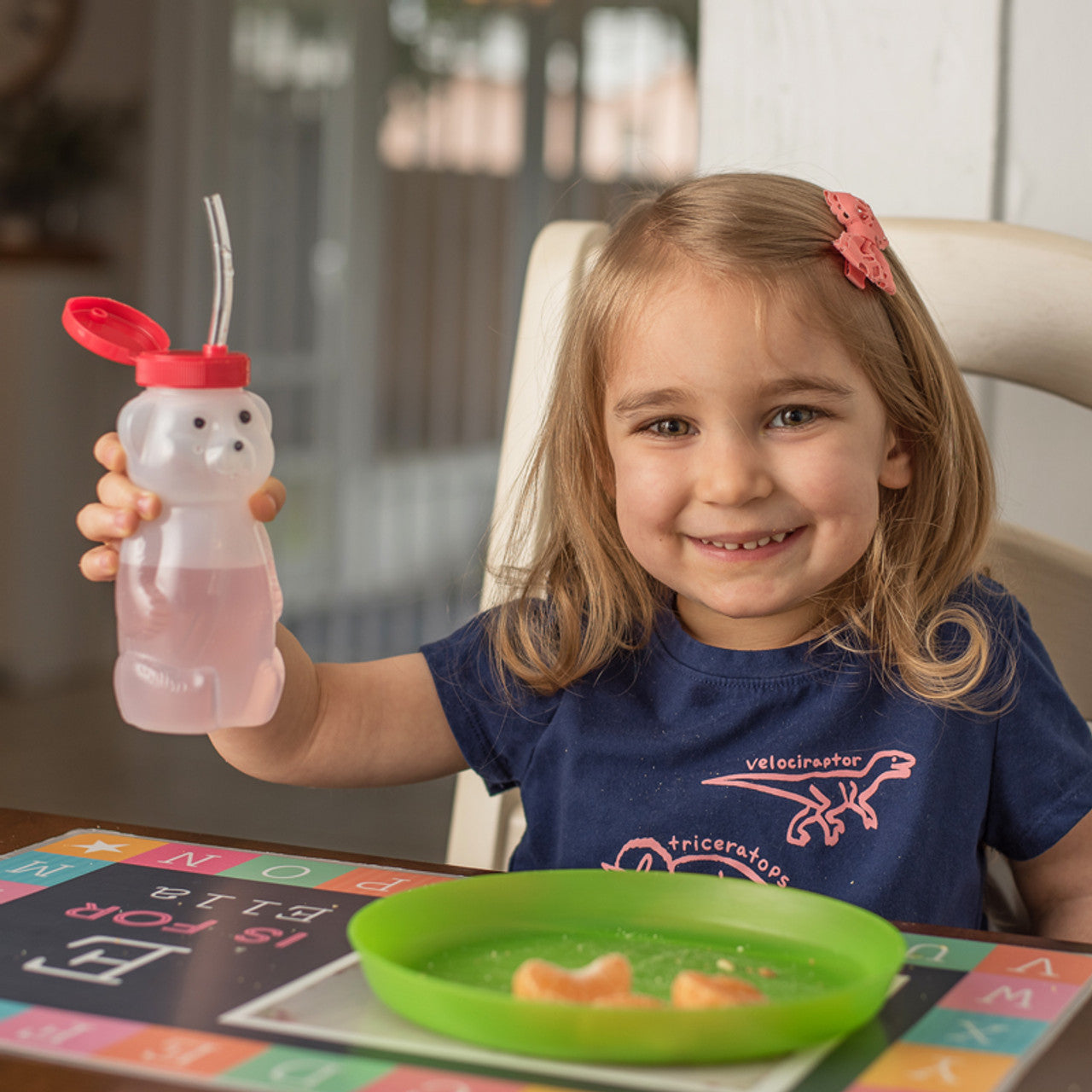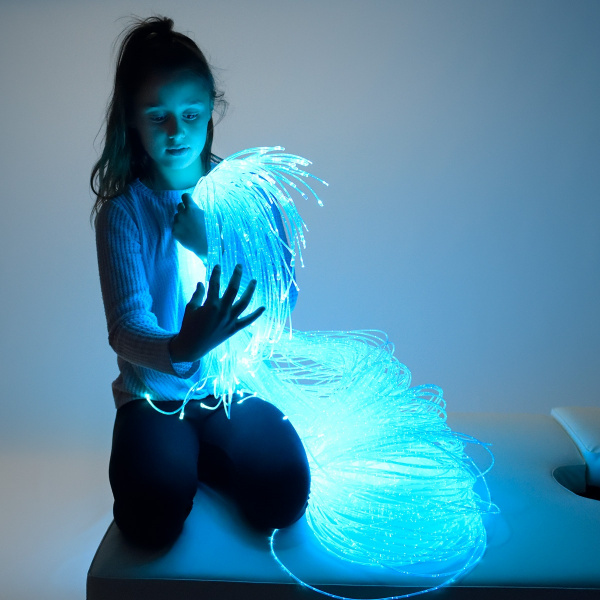 Our mission is to make life better for people with diverse and special needs, and other unique challenges in life.
Lean More About Us
How We are different
Physical & Online Store

Our physical retail location showcases our special needs products and allows customers to see, touch, and try the products before purchasing. Our online website allows easy shopping from home or on the go.

Experinced & Educational Staff

We provide a friendly, warm, sensory friendly store and website which caters to the needs of customers of every age and ability. Our experienced and educated staff provide ease of shopping and product selection.

Passionate About Helping

AdaptAbility is owned and operated by the mother of a special needs child, and she is passionate about helping everyone with diverse life challenges and stands by every product and service offered.