Regular price
Sale price
$8.00 USD
Unit price
per
Sale
Sold Out
Length 4" Solid Knobby Bitable Stem 9/16" diameter. Textured stem offers increased oral sensory stimulation, handle easily grasped by little hands.
Chewy Tubes are innovative oral motor devices designed to provide a resilient, non-food, chewable surface for practicing biting and chewing skills. Chewy Tubes have been designed to be used with the new Jaw Rehabilitation Program, a patented methodology offered by Speech Pathology Associates, LLC to develop jaw motion for biting and chewing skills.
-Chewy Tubes offer a safe, non-toxic surface for developing biting and chewing skills.
-Chewy Tubes are latex-free and lead-free. In addition, they do not contain PVC or phthalates.
-Chewy Tubes are available in 4 fun and attractive colours. Yellow Chewy Tubes offer a smaller stem size for chewing while Red Chewy Tubes offer a slightly wider stem size.
-Chewy Tubes colours are all FDA compliant and CE marked.
Who can use them?

Therapists may select Chewy Tubes for use in treatment of individuals who are developing initial oral motor skills, or rehabilitating the jaw after surgery, trauma or stroke.
Youngsters seeking additional proprioceptive input into the jaw may also like biting on Chewy Tubes.

How are Chewy Tubes Used?
Chewy Tubes are offered for tactile input at the location of the molar dentition/molar gum region as follows: 
Present one Chewy Tube laterally into the mouth
Touch the stem of the Chewy Tube to the cutting surface of the molar teeth/gum
Help improve jaw stability and provide valuable sensory input into the jaw through biting on a Chewy Tube
Chewy Tubes should always be used with supervision. Assessment of the jaw is recommended prior to biting on Chewy Tubes. Patients should follow the recommendations of their therapist or caregiver when using Chewy Tubes.
Share
View full details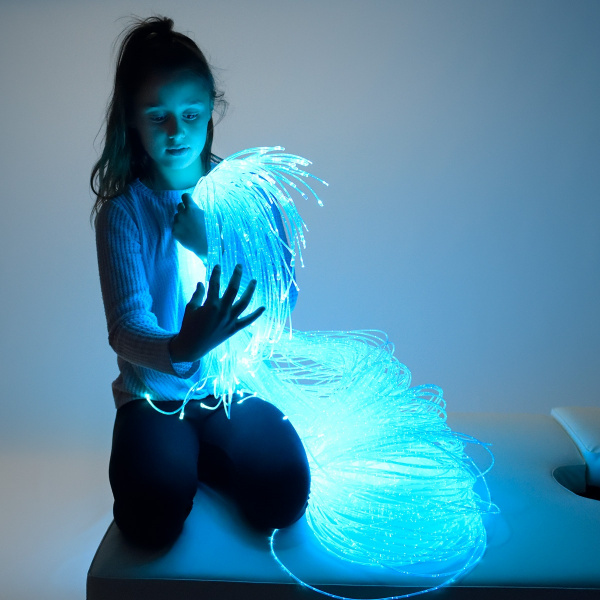 Our mission is to make life better for people with diverse and special needs, and other unique challenges in life.
Lean More About Us
How We are different
Physical & Online Store

Our physical retail location showcases our special needs products and allows customers to see, touch, and try the products before purchasing. Our online website allows easy shopping from home or on the go.

Experinced & Educational Staff

We provide a friendly, warm, sensory friendly store and website which caters to the needs of customers of every age and ability. Our experienced and educated staff provide ease of shopping and product selection.

Passionate About Helping

AdaptAbility is owned and operated by the mother of a special needs child, and she is passionate about helping everyone with diverse life challenges and stands by every product and service offered.