Regular price
$144.00 USD
Regular price
Sale price
$144.00 USD
Unit price
per
Sale
Sold Out
With Trackimo you can view the location of anyone, anything, anywhere and anytime. Trackimo® is an intelligent, GPS-GSM tiny rechargeable device that allows you to find and track your precious things in real time, automatically alerting when sensing distress signals exceeding speed settings, leaving or entering a fenced zone.

Trackimo's location is accessible through any computer or mobile device from any spot in the world. With unique revolutionary GPS/GSM/Wi-Fi/BT hybrid tracking, Trackimo uses 4 different technologies to accurately locate anything worldwide.

GPS utilizing Global Positioning Satellite technology to locate outdoor within 30-150 feet (10-50 meters) accuracy. Wi-Fi is used for indoor tracking and Bluetooth for the last 10-60 feet (3-20 meters). The Installation Kit Power stabilizer and regulator to ensure constant power supply and optimal performance for the Trackimo device. To be used for continuous charging of the Trackimo Universal model.

Input voltage range: 8V – 35V Can be "hard wired" to a car 12V plus and minus supply line Including safety fuse to protect the car and the device. Total wires length: 2 meters (6.5 feet) DC voltage input wires: 1 Meter (3 feet) Fuse: Included to protect power source Output: 5V / 3A micro USB connector Important: Do not use other (non Trackimo) 12V to Micro USB chargers. They are not 3A rated and are not heat rated to be inside a car that is under the sun, generating hot boiling temperature. Other "non Trackimo" chargers/power supply may melt due to overheat & extreme temperature, damage the connector and the tracker, voiding the Trackimo warranty.

Trackimo allows you to:

-Locate your children or elderly relatives at any given time
-Know when your child has exited a set safety zone
-Find a lost family member with dementia or Alzheimer's disease
-Aid your loved ones in distress

Special Features

-Speed alert – get alerts once device exceeds preset speed
-Fence alert – get alerts once device leaves geo-fence you set
-Move alert – get alerts once device starts moving
-SOS alert once SOS button pressed + 2 more preset alerts buttons
-Get app, email, and/or SMS alerts
-Live tracking of device path with 1 minute updates
-Smallest and lightest tracker, only 1.4 ounce
-Manage and add up to 100 devices to one account
-Keep history for up to 5 years showing complete device path history
-Can set a link to share by email of website embed the device's live path
- Attach with the supplied clip to belt, bag, pocket
-The Tracker is water resistant and the Magnet box is 100% water proof
-Tracker comes with silicon cover for additional protection
-Unique Wi-Fi tracking for indoor tracking
-Map View, Satellite View, Street View Key

Benefits:

Low Monthly Service Cost – Only $5 per month after the first 12-month service period is over. Trackimo offers the lowest monthly service cost of any consumer tracking device worldwide. No roaming fees.
Worldwide Coverage – Trackimo device can be tracked via web or smartphone app anywhere GSM cellular reception exists worldwide.
SOS Button – With one press of the SOS button, the location can be broadcast via app notification, email, or text.
Real-Time Tracking – GPS and GSM provide instant, highly accurate current location and one year of history.
Smart Alerts – User alerts via text, email, and app notifications for location change, customized speed thresholds, and sudden movement or impact. (Text messages are limited to 10 messages per month)
Free mobile (Android and iOS) APPS and free desktop app available.
Full customer service and phone support by dedicated experts.
*The monthly service pays for the worldwide SIM card using the GSM network to report the real-time positioning of the device (just like AT&T etc. has monthly fee).

What's in the box:
1 Trackimo GPS Device
1 Canadian/roam-free Worldwide SIM card included
1 Micro USB Charging Cable
2 Battery Door and one with belt clip
1 Battery
Silicon case
Magnetic attachment
Velcro attachments
Lanyard
System Specifications Network Band: Quad gsm 850 / gsm 900 / dcs 1800 / pcs 1900. Update rate: Once per minute
Batteries: 600mah Lithium-ion battery 2-3 days tracking every minute (Standby time: 6 days)
Product Warranty: 1 year Tracker Specifications Battery: 600mAh Li-Ion Battery Item Dimensions: L: 1.8", W: 1.6", H: 0.7" (L: 47mm, W: 40mm, H: 17mm) Item weight: 40 grams
Share
View full details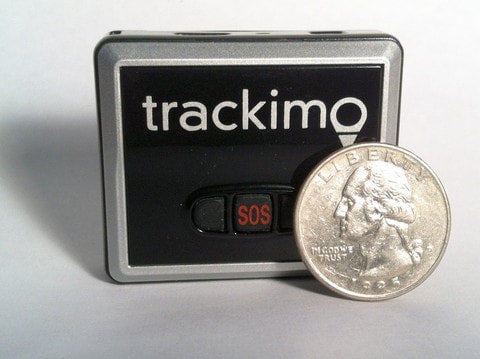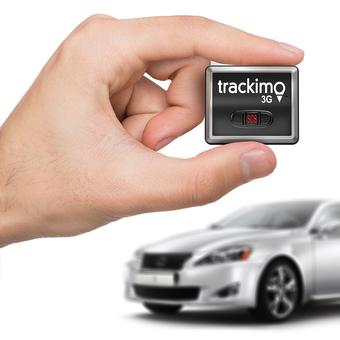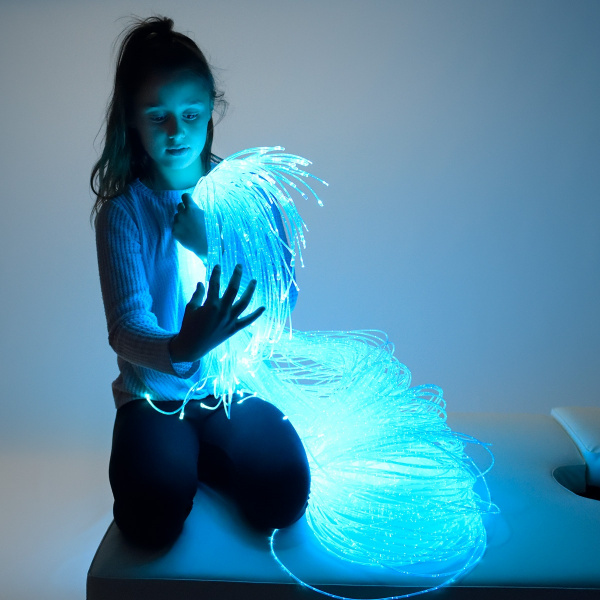 Our mission is to make life better for people with diverse and special needs, and other unique challenges in life.
Lean More About Us
How We are different
Physical & Online Store

Our physical retail location showcases our special needs products and allows customers to see, touch, and try the products before purchasing. Our online website allows easy shopping from home or on the go.

Experinced & Educational Staff

We provide a friendly, warm, sensory friendly store and website which caters to the needs of customers of every age and ability. Our experienced and educated staff provide ease of shopping and product selection.

Passionate About Helping

AdaptAbility is owned and operated by the mother of a special needs child, and she is passionate about helping everyone with diverse life challenges and stands by every product and service offered.